The Ultimate Fueling System to Increase Speed, Stamina, Focus and Muscle in 28 Days
Discover how to plan ahead and enjoy a stress-free hockey weekend using the simple 4 step fueling system that gets your skater results each time they step on the ice.  
No more guessing about what to fuel your skater with before practices, in between games, after ice time.
Discover what foods to eat before ice time to improve speed and stamina and what foods to eat to build muscle and recover,
What to buy at a convenience store when you are rushing to the rink
How to choose the best cereals, snacks and navigate a restaurant menu on a family night out or on tournament weekend.
Feel confident knowing you have fueled your youth ice hockey player for optimum performance each time they step on the ice, for practices, games, camps, and tryouts, year round.
The Create a Championship Plate course provides a step by step plan to follow to breakthrough your plateaus by eliminating the confusion of what foods to eat. 
No more worrying about what to eat when, how much and at what time for optimum performance. 
You'll discover:
The one habit to practice each day to increase speed and stamina
How food choices support your speed to become more explosive during a fast break or on a penalty kill.
An easy to follow Peak Performance meal plan template used by my private clients.
How to make tiny tweaks in your meal plan to give you the power to breakthrough your plateaus
The #1 fueling habit all youth ice hockey players can implement each day to gain muscle.
In just 28 days you will transform your hockey performance and position yourself to earn more ice time.
.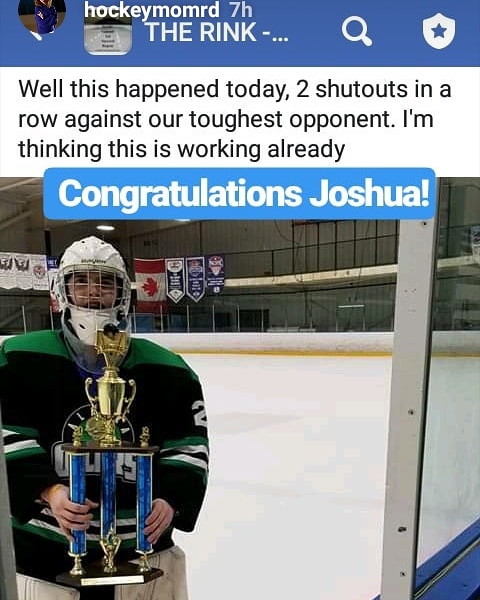 He was already eating very well.
In only a few days Joshua and his mother rearranged the food he was already eating. The results as reported by his mother "Well this happened today, 2 shutouts in a row against our toughest opponent. I'm thinking this is working already"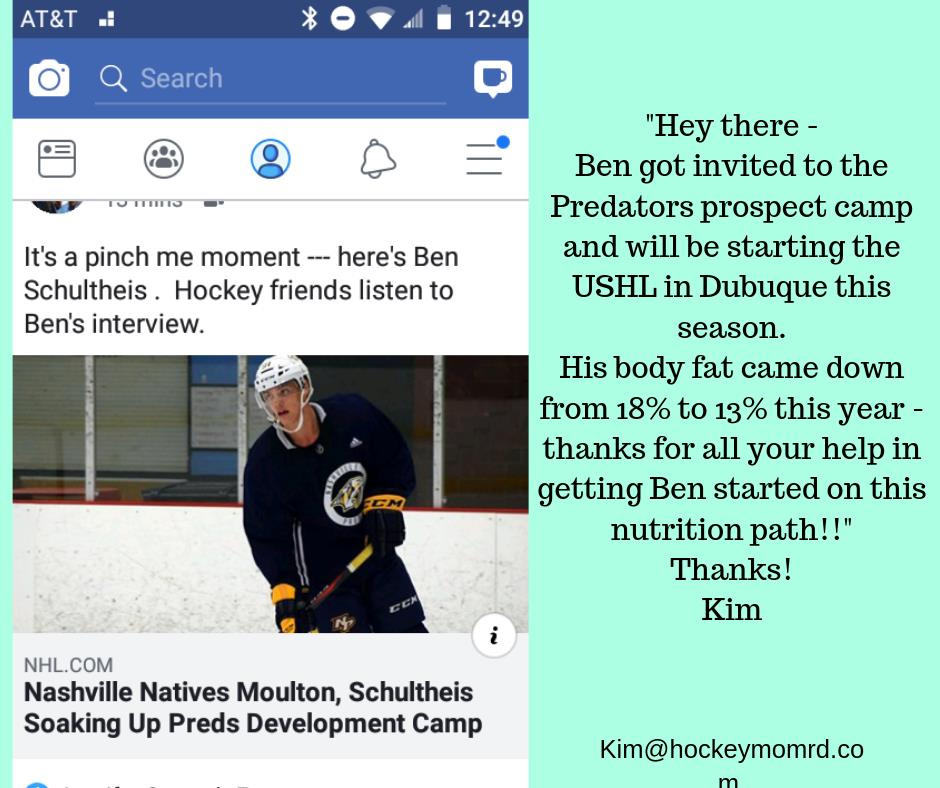 He felt energized and good.
"The most important result that has come about is how Ben feels when he is on the ice. I asked him if he thought it was worth it and he was like – Oh Yeah! For example, this past Monday, when he had a practice, he was the only one not doubled over from exhaustion and trying to catch his breath as the practice progressed. He felt energized and felt good. Other players may have been ready to wind up the skate, but not Ben, he was still ready to go. He sees that not just for the one skate – but throughout the week with multiple training days and practices both on ice and off ice. He is working hard and his body is fueled and ready for the work because of the tips he uses to fuel his body appropriately given the requirements of his physical output for that day."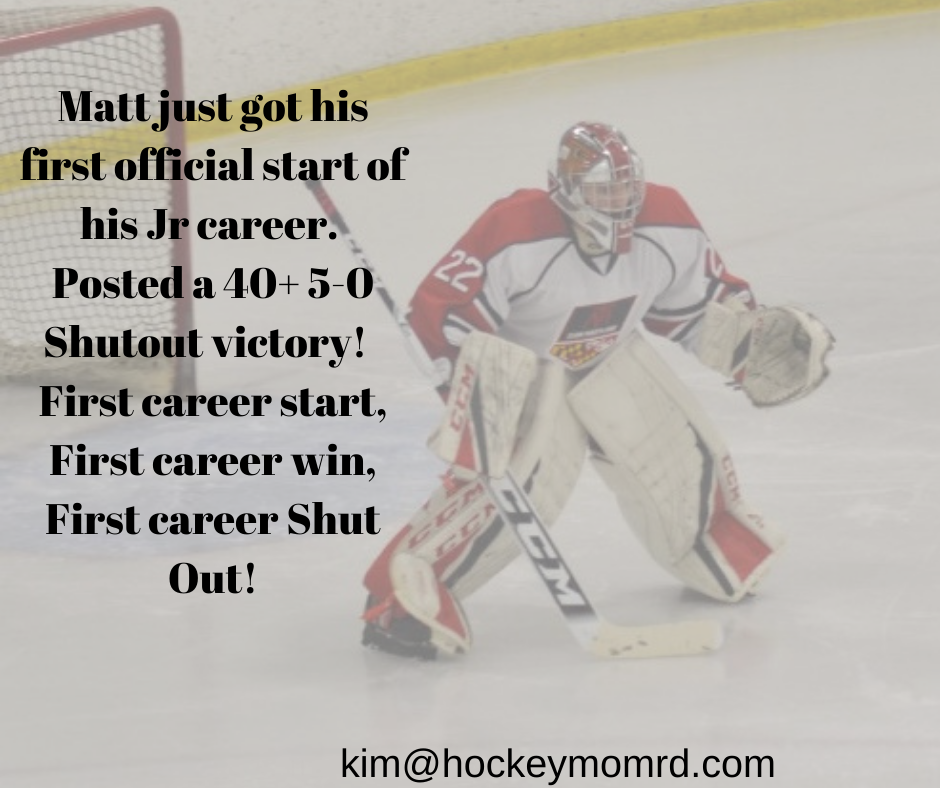 He went from a House League goalie to Juniors in 4 years.
Matthew Peterson, a skater who began skating at 15, gained the attention of his coaches after participating in a recent virtual workshop.
"Upon finishing the workshops with Kim, our son had a breakout month of practices," said Matthew's dad, Mark Peterson. "He went from being tired after an hour to being able to outlast teammates during a three-hour practice. His stamina skyrocketed."
He continued, "Along with what he was already doing; Kim's methods broke through his plateau with breakneck speed. Simple changes and focusing on hydration have put him at the top of his league."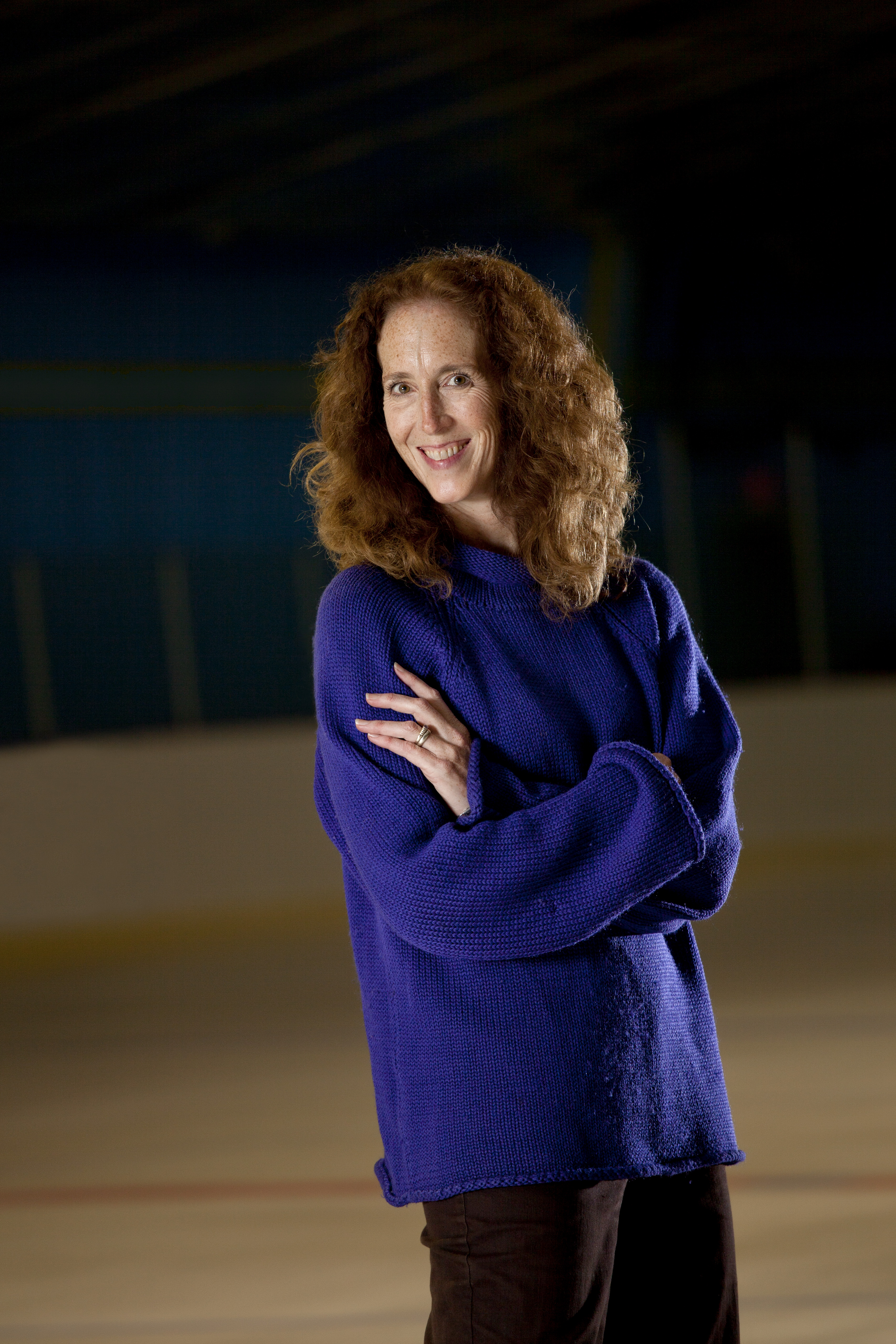 Hi, I'm Kim Lukhard, aka Hockey Mom RD. Over the past 10 years I have helped skaters and goalies break through their performance plateaus and take their hockey game to the next level using my Create a Championship Plate Fueling System.
Since 2010 I have helped skaters and goalies rise from the ranks of House League to Juniors (USPHL, NAHL, USHL) to the NHL Draft list, NHL Development Camps, acceptance into a Canadian Hockey High School Academy and earn commitments to play D1 college hockey.
I created Hockey Mom RD's Youth Ice Hockey Nutrition Academy to partner with parents and their youth ice hockey players to unleash their skater's true potential using my proven four-step system year round.
.
What Parents are Asking
My skater is 12 and always on the starting line. Do I really need to think about his hockey nutrition right now?
This is a question many hockey parents have. The truth is skaters are starting to learn about and apply youth ice hockey nutrition as young as 8. I have seen that when as skater or goalie begins to practice hockey strong eating habits at a young age they are ahead of others by the time they begin their teen years.
I don't have the time to learn, just tell me what my skater needs to eat.
I can easily tell parents what foods to use to fuel their skater at certain times, I call this the "Band aid fix". It may work for that time, however unless you understand why and how you are fueling your skater the positive results will be not easy to duplicate.
We are so busy! I don't see how or when we could even make time to learn the information if we wanted to.
When you enroll in the Create a Championship Plate Course you have immediate access to all the modules and handouts. Pressed for time, listen to a 15 minute training and improve your game traveling to and from the rink. This is how Matthew Peterson (the goalie pictured above) learned how to use hockey nutrition to take his game to the next level.
This course is right for you if:
You are tired of guessing about what foods to offer your skater for optimum performance.
You are ready to have a hockey dietitian as your "go to" expert to answer your nutrition questions.
Your skater has expressed an interest in learning about hockey nutrition to take their game to the next level.
You are ready to feel confident and less stressed as game day, tryouts, and tournament weekends approach
You want a program that will continue to support and guide you and your skater throughout their hockey career.
If you answered YES! to at least 3 of these what are you waiting for? Let's get you and your skater started today!


When you enroll you will receive lifetime access to the program and all future updates.